2. oktobra počinju sa prikazivanjem posljednje epizode serije "Okružen Mrtvima" iliti "Živi Mrtvaci". Nakon dvanaest godina i 177. epizoda neko bi pomislio da je tu kraj, ali ova TV franšiza zasnovana na stripovima Robert Kirkmana ne planira da stane.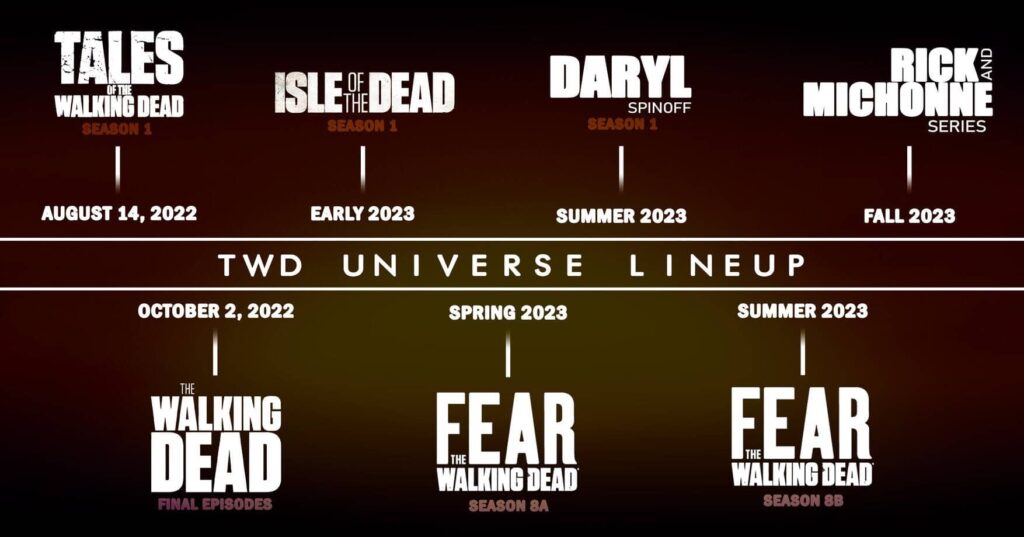 Najavljeno je par novih spin-off serija i uz pomoć ovog vodiča znaćete šta možete očekivati od omiljenog zombi svijeta u bliskoj budućnosti.
Daryl Dixon spin-off
Prije nego što će se početi emitovati zadnja (11) sezona The Walking Dead serije, najavljen je spin-off sa dva najdugovječnija lika franšize Daryl i Carol. Snimanje serije je počelo ovog ljeta u Francuskoj i zbog toga je Melissa McBride odlučila da ne učestvuje u produkciji. Srećom Norman Reedus nije odustao. Prema njegovim riječima Daryl solo serija biće potpuno drugačija, pravi akcioni spektakl u Evropi. Seriju gledamo 2023. godine.
Grad Mrtvih
Serija je najavljena pod nazivom Ostrvo Mrtvih, ali prije par dana preimenovana je u Grad Mrtvih (The Walking Dead: Dead City). Ono što privlači pažnju fanova su glavni likovi Negan i Maggie?! Gledaoci dobro znaju za njihovu mržnju jer je Negan ubio Glenna i popularnost serije 🙂 čija se gledanost nikad nije oporavila nakon ovog kontroverznog momenta. New York seting je ono što mene lično zanima u vezi ove serije od šest epizoda koja će takođe biti emitovana 2023.
Priče Živih Mrtvaca
Tales of the Walking Dead je antologijska serija koja man donosi šest zasebnih priča o likovima koji su okruženi mrtvima 🙂 Trenutno se prikazuje i emitovane su četiri epizode. Fin način da se prekrati čekanje na zadnje epizode matične serije.
Boj se Živih Mrvaca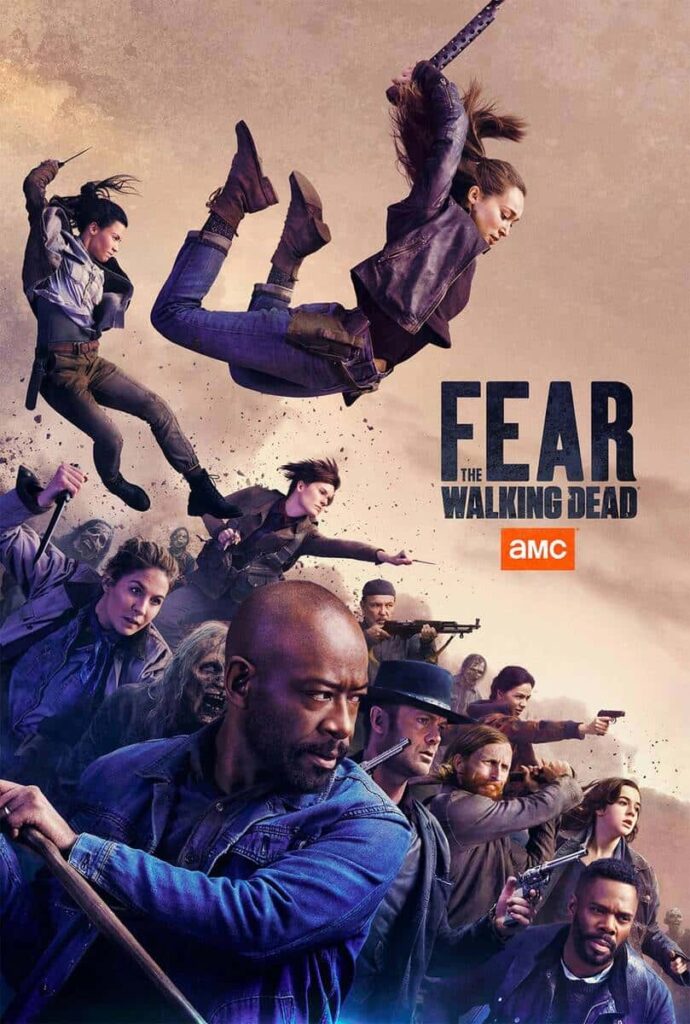 Fear the Walking Dead je prvi spin-off serijal koji se počeo prikazivati 2015. godine. Najavljena je zadnja osma sezona za sledeću godinu. Prve tri sezone su bile dašak svježine u vrijeme kad je popularnost matične serije počela opadati, ali zadnjih par sezona su katastrofalne. Uspjeli su uništiti voljenog lika kao što je Morgan.
Rick Grimes se vraća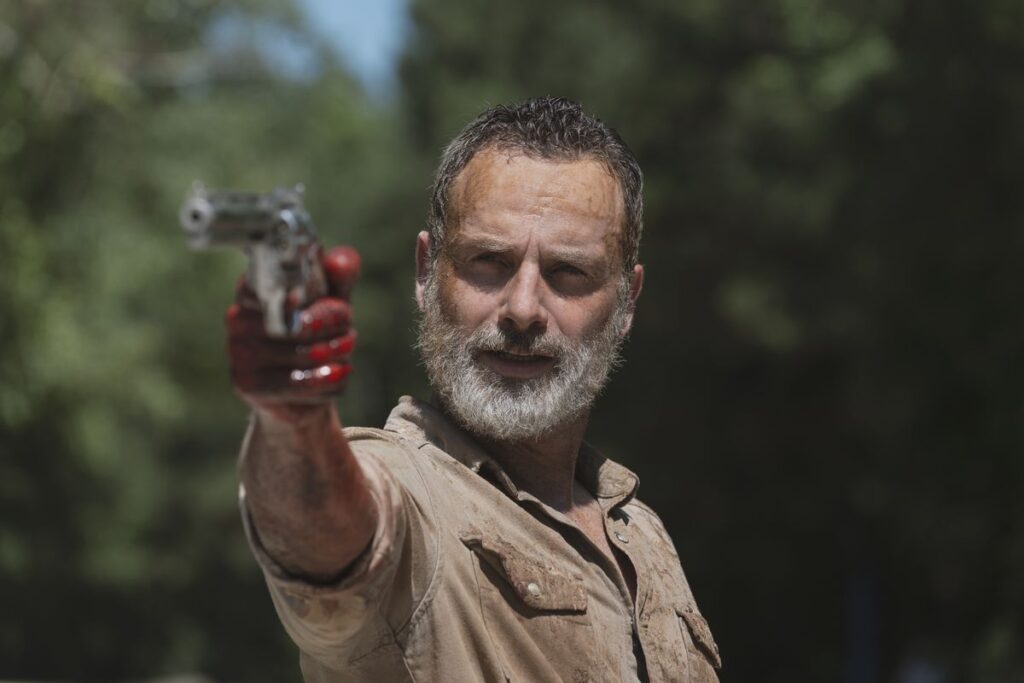 Najcool moment ovogodišnjeg Comic-Cona je najava za Rick i Michonne seriju. Kada je Andrew Lincoln napustio The Walking Dead za vrijeme devete sezone najavljena su tri filma koji su trebali pokazati šta je bilo sa Rick Grimesom. Godinama nismo čuli ništa o projektu do ovog ljeta kada je najavljena serija. Snimak događaja možete pogledati u arhivi ispod.