Panišer je ultimativni antiheroj, koji je utabao put svim ubicama psihopatama američkog stripa, poput Dedpula (Deadpool).
Prvi put se pojavio sredinom sedamdesetih, na stranicama "Spajdermena" ("Spiderman"), čiji urednik je bio Sten Li (Stan Lee), naravno, koji mu je i dao ime. Bio je gotovo jednodimenzionalni negativac i sve do 1986. godine nije dobio svoj sopstveni strip.
Posebno iznenađujuće je to da je prva filmska adaptacija urađena već 1989. godine. Dolf Lundgren (Dolph Lundgren) je prva akciona zvijezda koja se okušala u ovoj ulozi. Osrednji akcioni film, kojeg se sjećam iz djetinjstva dok smo posuđivali međusobno VHS (za mlađe čitaoce, VHS je video-kaseta). Ostale su mi u pamćenju scene Panišera koji živi u kanalizaciji. Ogromni minus ove adaptacije je nedostatak prepoznatljive majice sa lobanjom.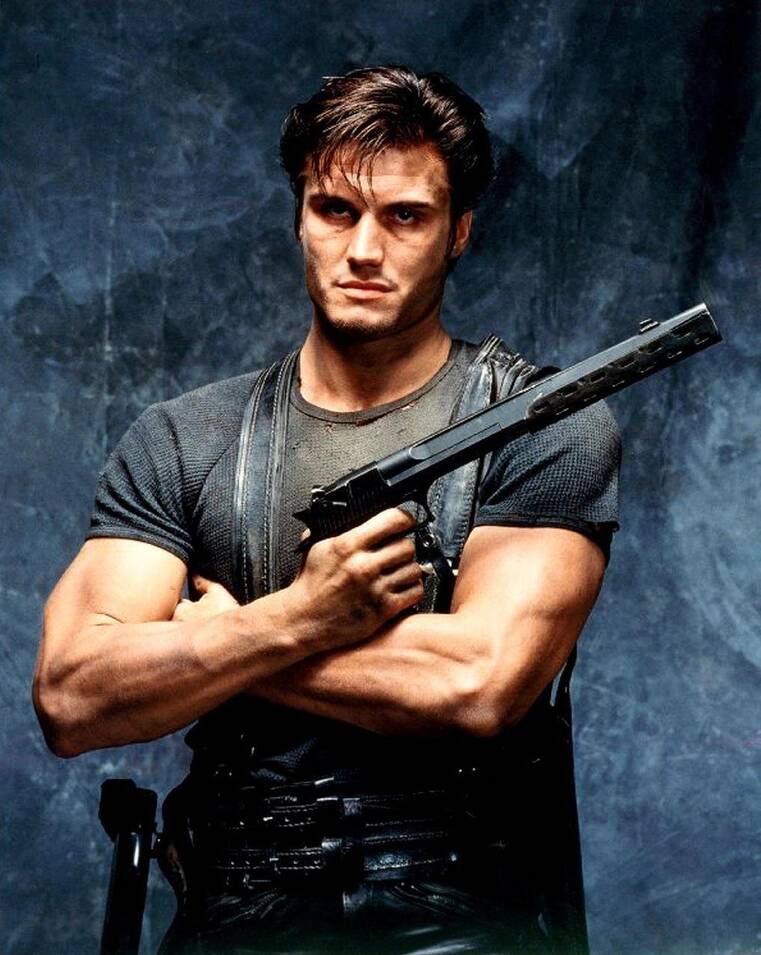 Trebalo je da prođe 15 godina da dobijemo šansu da ponovo gledamo Panišera na velikom ekranu. Film iz 2004. godine je ispratio novonastali trend uspješnih Marvelovih adaptacija (Foksovi "X-Men", Rejmijev Spajdermen). Novina sa ovim filmom jeste da je Marvel direktno učestvovao u produkciji, a ne samo licencirao svoj brend. Bio je to još jedan pokušaj Avi Arada da uspostavi Marvel filmske studije. Nažalost, dobili smo još jedan osrednji akcioni film.
Pozitivna strana je glavni glumac Tomas Džejn (Thomas Jane), koji je bio uvjerljiv Panišer. Porodična tragedija, koja je ključni dio karakterizacije ovog lika, dovedena je do apsurda, jer smo vidjeli dvadesetak članova porodice masakrirane na plaži. Što manje govorimo o Džonu Travolti (John Travolta), biće bolje.
Nije dugo trebalo čekati na sledeću adaptaciju, jer je 2008. izašao film "Ratna zona" ("War Zone"). Film je imao nesreću da izađe iste godine kada i Nolanov (Christopher Nolan) "Mračni Vitez" ("The Dark Knight) i prvi "Ajronmen" ("Iron Man"). Pored ova dva filma, izgledao je kao smeće B produkcije i brzo je pao u zaborav. Karakterizacije likova su bile na nivou crtanih filmova i natrpane scene nasilja nisu dale filmu na ozbiljnosti. Pozitivna strana je to što je kostim izgledao vjerodostojno stripovskom materijalu.
Od svih filmova, najbolji je kratki film "Prljav veš" ("The Punisher Dirty Laundry", 2012), gdje imamo povratak Tomasa Džejna u ulozi antiheroja. Desetominutni film je hipernasilan, ali opravdava ime Panišera. Obavezno pogledajte.
Što se tiče stripova, jedina preporuka su Gart Enisovi (Garth Ennis) "Punisher MAX" stripovi, pravo štivo za odrasle. Inspirisali su većinu novovjekovnih adaptacija. Stari pijani Irac i nakon 10 godina je ključni autor.
video izvor: BOOTLEG UNIVERSE